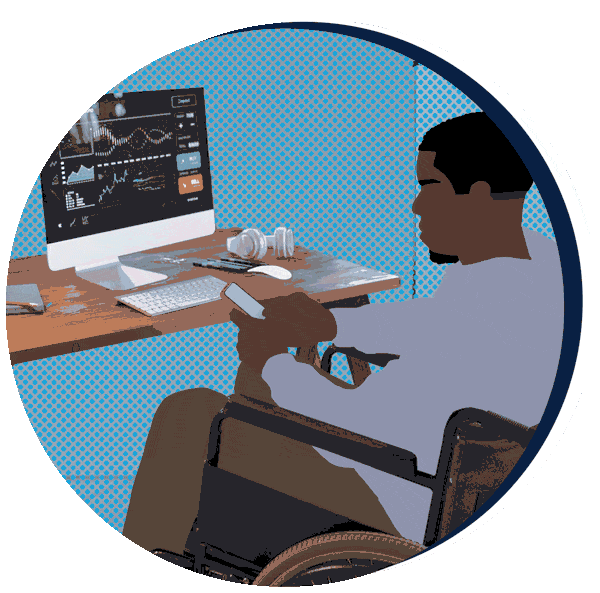 THE FLEXIBLE, SCALEABLE SOLUTION.
Did you know that the average tenure for Full Stack Engineer, in a permanent position,  is just 1.2 years? And a Frontend Developer, on average stays in a role in for just 1.3 years?
The tech recruitment market in Norway is extremely mobile. Staff turnover is often high due to a lack of cultural fit, so if you have a limited recruitment budget, then a contracts solution might be a lot more cost-effective for you. 
Due to the fluidity of the tech freelance world, it's often a lot quicker to secure a contract specialist, should you have a particularly urgent demand for talent. Hiring contractors also gives you the flexibility to increase or downsize your team swiftly and in accordance with project demands. 
The hiring of contractors often falls under Capital Expenditure and a specific project budget, meaning lower demands on your recruitment budget, and increased approval from stakeholders. 
It can be time-consuming to set up contractor frameworks. There is always a potential risk of 'deemed employment' from freelancers working at your business, leading to additional compliance procedures and regulations. So, hiring tech 'freelancers' that are actually permanent employees of Darwin Consulting might be more suitable for you.
Please reach out to us for an informal chat to discuss options. We're well equipped to advise you of a suitable solution for your needs.